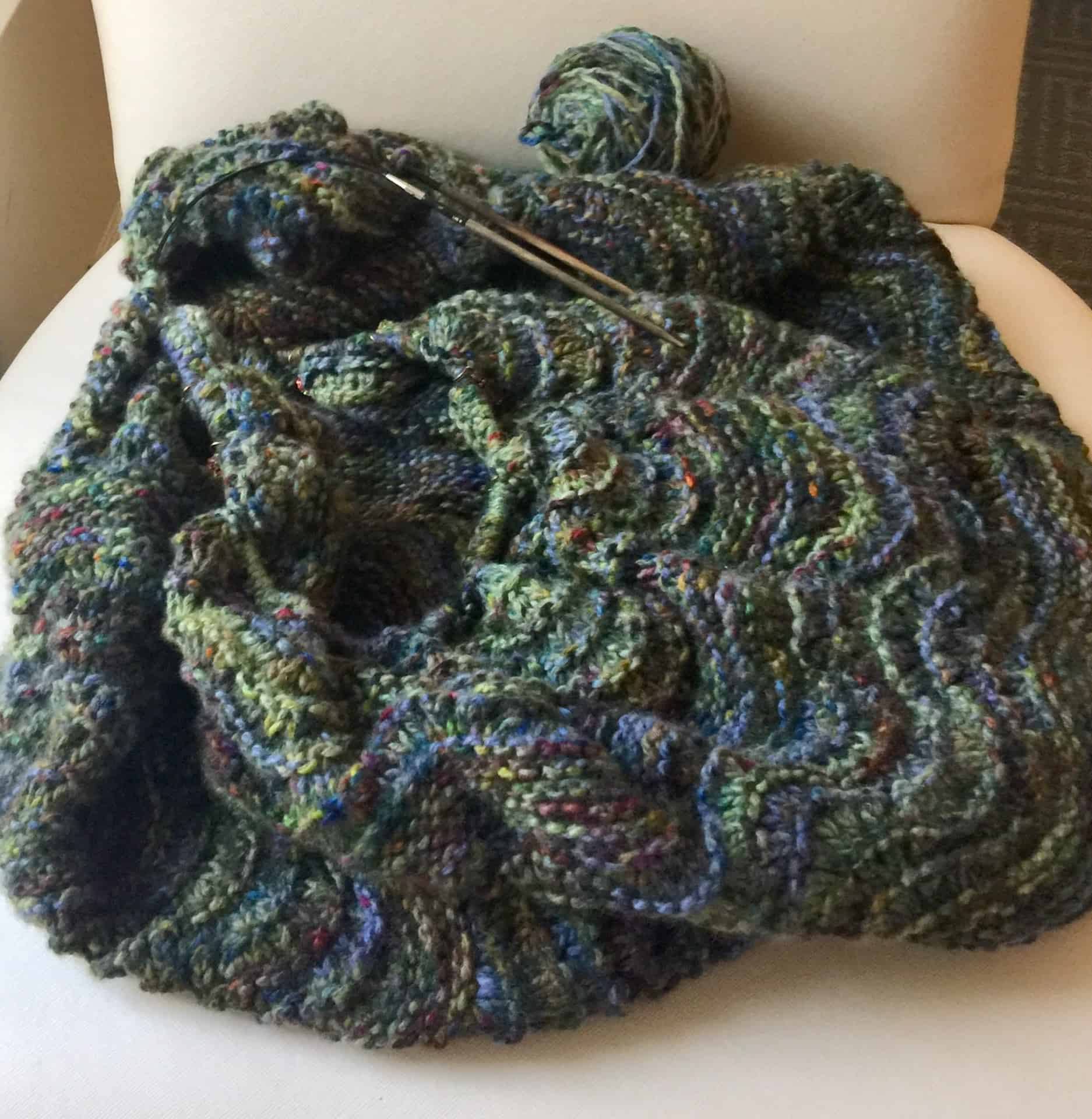 At six and one-half skeins in, I'm ready to start the final garter border and finish this shawl. I'll be playing yarn chicken and have my swatch, which I've already unraveled, washed, and reskeined, handy.
I love the pattern, based of feather and fan lace. It has a simple rectangular shape and very clean edges, produced by slipping the last stitch of every row and knitting the first stitch of each row through the back loop.
It has taken me quite awhile to knit this and I'll be finishing up just in time to wrap myself up and ward off chilly fall weather.