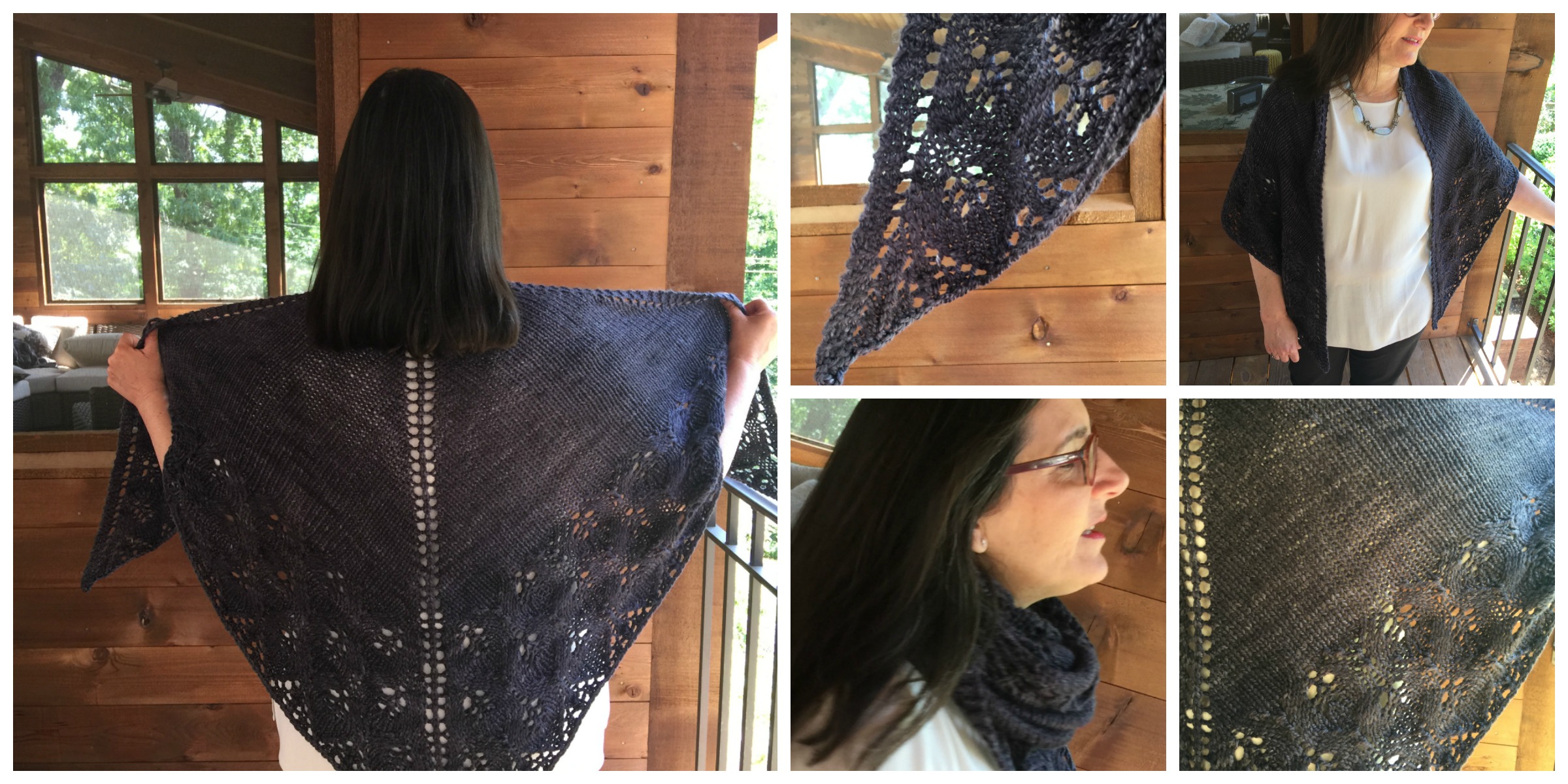 Maya is a bulky shawl, knit here in Elliebelly's Basilisk, as part of the Adventurous April KAL.  It's a great, quick knit.  The stockinette section is perfect conversational knitting, you'll carry this one around for knitting in all of those moments when you're involved in something but need to have some knitting at hand.  And, the lace section, which is easily memorized, goes quickly.  It's a pleasure to watch the lace pattern develop.
The surprise in this project for me was that Basilisk, which is a bulky weight blend of 50% Silk and 50% Merino, knitted up into a cushy, airy, fabric.  I knit this at a slightly looser gauge than I would normally use, because I wanted the fabric to have drape.  The result is a shawl that can be wrapped scarf-like around your neck for winter wear, but is perfect for a breezy spring day as well. I had it on all day yesterday, in our unseasonably cool Alabama May weather.
The color is "Grimoire" and you can find Basilisk and other Elliebelly Bulky yarns in our shop.