We are knitting Soxie for our September Knitalong on the Elliebelly group.
Soxie is the perfect pattern for Self-Indulgent September — a quick knit with simple cables and style. And, whether you fly a lot like me or have cold floors in winter, Soxie is something you'll be reaching for all of the time.
It's simple and you are welcome to knit with us whether you are currently an Elliebelly Group member or not.  We like newbies and offer lots of support! Join the KAL here.  The KAL sign up thread/rules are here.  The pattern is knit for a worsted weight yarn, and you are free to knit with any yarn, although we'd like to see this one knit up in Elliebelly!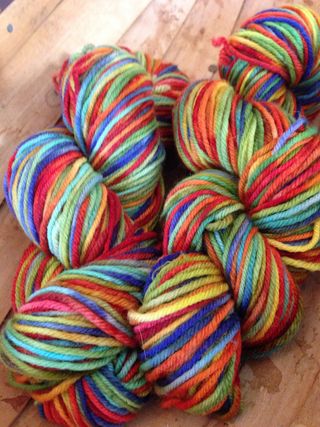 To make that a little bit easier for those of you whose stash is running low, I'm doing a quick giveaway, for one skein of Elliebelly Pixie, a superwash worsted Merino that is perfect for this pattern.  Leave a comment below telling me why you'd like to use this yarn for your Soxie's and we'll have a winner pulled Wednesday evening (yes, that gives you 48 hours from now to enter the givewaway).  Make sure you include your Ravelry name and email address with your comment so I can track you down!  
There will also be a bit of yarn available here on Thursday and Friday to help those of you with no/low Elliebelly stash, for those of you who don't mind spending a little bit to help defray the cost of the yarn and shipping.
Good luck and happy knitting!