Soxies have gone from this
to this
to this.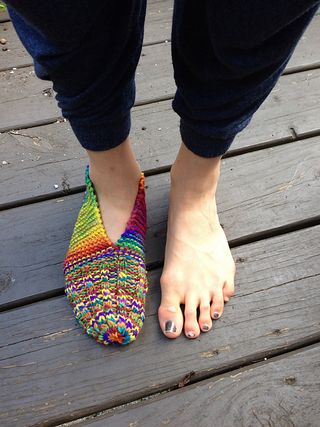 And, one more view of the loveliness that is a complete Soxie.
The second Soxie is on the needle.  They are a quick knit, and I'm trying to hold back and only knit while flying and in carpool lines so they won't go by too fast.  Since I have another week of flying, followed by carpool lines, ahead of me, I think they will be done by next weekend.  They seem to have already been adopted by Ellie, who was won over by their comfiness after agreeing to be my model.  
This pattern may be the winner for the perfect, cushy, quick-to-knit gift.  I want to knit a pair for myself, but could also see doing a few more for Christmas presents.