Six months or so I stumbled across a yarn brand I had never head of before, The Plucky Knitter.  The colors looked intriguing, the prices looked high.  But, as I kept seeing mention of this yarn in patterns I was looking at or projects I came across, I started to read more.
The dyer was experienced and reliable.  She had developed such a following over time that she was having yarns custom milled for her.  And the yarns themselves were wonderful blends — merino and cashmere, merino and silk, and a few with yak or other wonderous fibers mixed in.
And, then, of course, I shopped.
The yarn is sold in a clever way, through blog updates that center around color, fiber, new pattern, and other themes.  There is a bit of a carnival atmosphere and it's almost as fun to shop as it is to open the boxes when they arrive!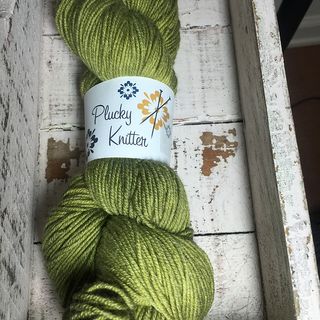 I'm planning to knit a shawl in one of the yarns I've just received as my first Plucky project.  But I can tell just from looking and fondling this yarn that I'm hooked.