I had to interrupt my Malabrigo March KAL knitting to take some more portable projects along on two back-to-back trips.  Monkey is not meant to be knit on the road, and knitting from multiple skeins while dealing with splitty yarn meant my Marz sweater wasn't going to accompany me on my travels, either. So, I took two other projects along with me.
The Tipperary Shawl I've been working from is written for a bulky yarn. I'm using Plucky Snug.  It's a quick knit and great for keeping your hands busy while reading or working at night, because it's such as easy pattern. I've got 1.5 repeats left and then I'm done.  I'll be interested to see how this blocks out, as it's quite tight around the edges.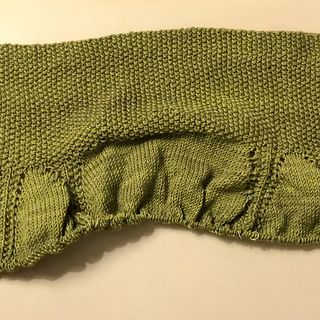 This is my Vodka Lemonade sweater.  You may remember the seed stitch collar, which took me eons to knit because I'm slow like that.  This project has been on the back burner, but I'd like to be able to wear it come spring, so it's my designated airplane project.  Even though I'm alternating skeins, it's very portable, and since I'm midway through the raglan increases, there is no need to look at the pattern, making it a good companion on a plane.  And I love the yarn — a gorgeous Plucky Crew that is an 80-20 Merino/Cotton blend and behaves like the best of both fibers.  And have I mentioned that I really like knitting Baby Cocktails patterns?  She writes them in such an easy to understand manner and they make so much "body sense."  I think several more of her sweaters are in my future.
This weekend I'll be back to working on my Mal March patterns, but it was fun to pick these two up.  I'm looking forward to finishing both of them.  And, I've started getting ready for the Elliebelly Adventurous April Knitalong (anyone is welcome to join with any yarn — see the info here).  
*The first yarn giveaway for the KAL is live, if you've com here looking for it.