It was cool this morning.  I kid you not — cool in Alabama.  Even though it was about 5:30 am, I sat out on my porch swing, watched my kittens play, and enjoyed it.  And then I thought
This made me really happy.  I love winter.  I'm happy that I took Heritage Trail along to the U.S. Women's National Soccer Team game in Birmingham on Sunday.

I made a lot of progress.  Next cool morning, I'll be sitting outside drinking my coffee while wearing it.
I am really happy about the massive colorwork stash I've put together by buying a few skeins here and there.  Although I love my Peerie Floors hat, I'm not completely in love with the scratchiness of the wool yarn I knit it with.  This yarn is a merino/cashmere blend and I have mad plans for it.  Plans that are above my skill level and will probably make me curse my needles and my sense of adventure, but I am looking forward to it anyhow.  Stay tuned.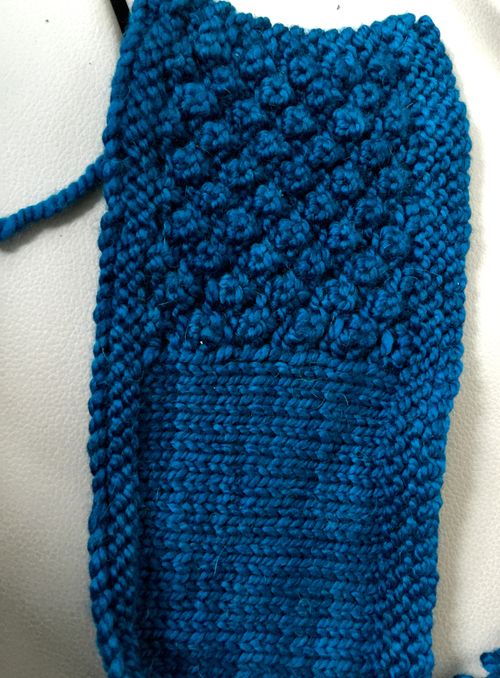 I'm also swatching for Thea Coleman's new Rye sweater.  I love Thea's straightforward, well-written patterns.  And I need a new sweater in a nice warm yarn like Plucky's Cozy because, um, Winter IS coming.  At least, I hope so.