I bought my self a few Christmas presents.
We can debate endlessly whether I've been naughty or nice, deserving or not, but there you have it.  I've thoroughly spoiled myself for Christmas.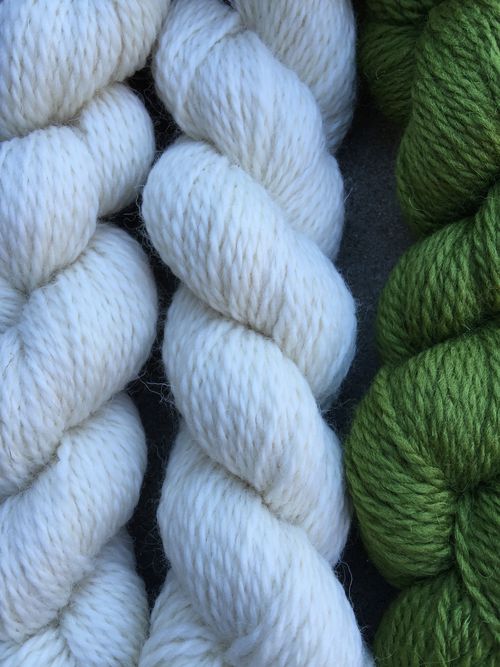 I'm obsessed with Kate Davies new Buachaille Yarn.  The yarn, which is locally sourced in Scotland where Kate lives, is lovely — soft and rustic at the same time.  We honeymooned in Scotland and a little piece of my heart still lives there.  This yarn brings me closer.  I adored knitting Kate's amazing fairisle Peerie Flooers hat earlier this year and am going to use this yarn to knit her new Kokkeluri mittens.
The stitch markers on the left — you've already guessed it, are cut outs from the Harry Potter series.  I'm geeky enough that I NEEDED them.  They come from Calefroadcrafts on Etsy.  On the right, the colorful fairisle sweater stitch markers are from Needleclicksetc on Etsy.  Run, don't walk!  They are cheerfully charming, well made, and snag free.  They are truly the cutest stitch markers I've purchased in a long time.  I like them so much that I've purchased a second set so I can use them to mark off repeats on cabled sweaters.
Finally, I splurged on Marie Wallin's Autumn Collection Five book. (Her Twitter feed is full of particularly lovely photos).  I've got a long term plan and yarn collection going on to knit her many- colored Sage sweater.  I thought one of the lovely fairisle scarves in this new book of hers would be good practice before I attempt the insanity of Sage.  Here is a gorgeous versions of Sage from Raveler Ingstitch.
© ingstitch
Marie Wallin's collections are always worth it for eye candy and inspiration, even when I have no plans to knit them, but Sage has stayed with me ever since it came out, and I've been slowly putting together skeins for it in the Plucky Knitter's Oxford yarn.  All of the patterns in this book and charming.  One can imagine a knitter's version of the book/move Julie and Julia, in which you would spend your days working through each of Wallin's patterns.
Hope your holidays are full of family and fun, with a side order of knitting inspiration!