Yesterday's flight to Denver gave me the chance to knit without interruption.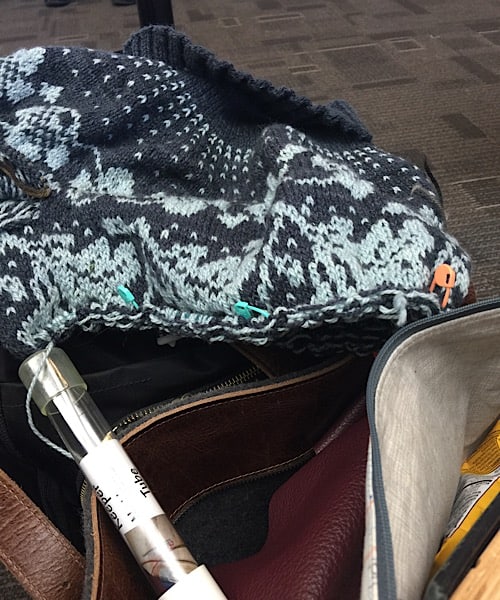 The Oakleaf chart I'm currently working on is the third in a series of four charts on the body of the Sjølingstadkofta sweater, and it runs for 60 rows. I'm now halfway there.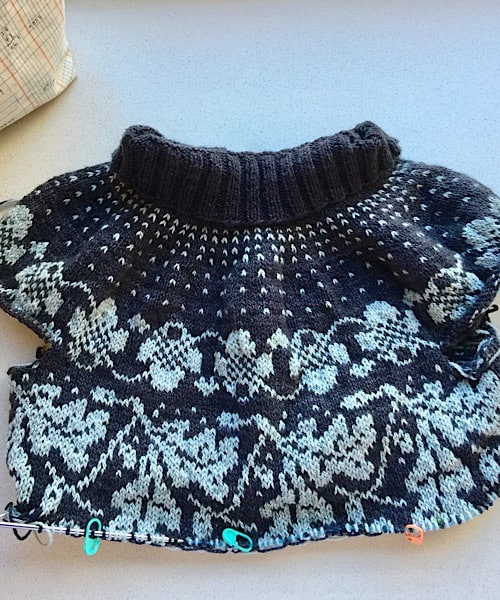 You can see the oakleaves shaping up now.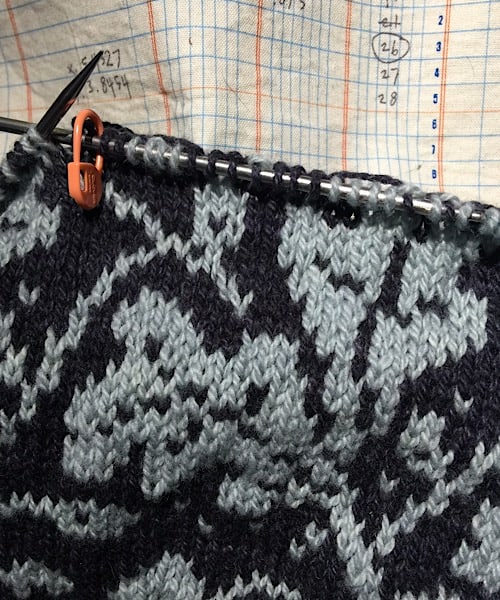 Although it  looks complex, it's not a difficult knit at this point. I'm looking forward to seeing what comes next.