Sometimes, a picture is worth a thousand words.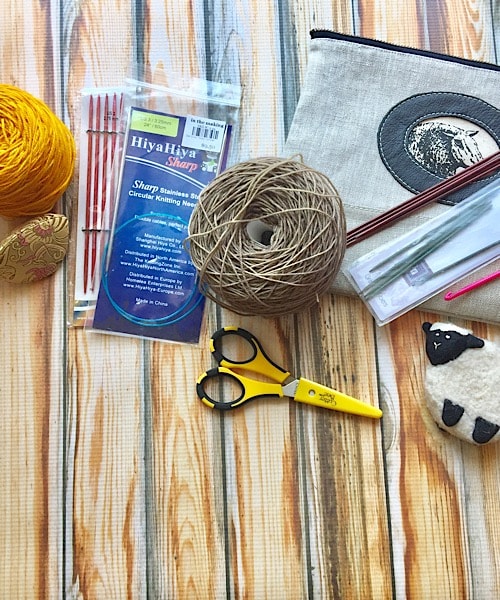 I'm packing for spring break.  It took me under 30 minutes to pack a week's worth of clothes.  But the knitting, oh the knitting.  I've got two sweaters in progress that I'm taking (7 hours of flying each way, one is at a difficult stage for traveling, so I may not make a lot of progress on it).  The yellow yarn is to knit this cute little trivet for the cup of tea I keep next to my desk.  The gray/brown is for Paragon Socks.  I'm knitting them for the Elliebelly Adventurous April Knit Along (if you aren't already knitting with us, browse around here to see all the patterns we are knitting this year and join us) and want to get my swatching done while we're away.  My daughter was quick to point out she knew there was going to be a problem when my clothes went into the little daypack I use as a carry on and I pulled out a suitcase for my knitting.  Still waiting to be packed is yarn for a cowl I want to swatch for and possibly a hat as well.  This year, my approach to Adventurous April is going to be more "cast on all the things" than finish a project.  But I need to set a good example by swatching first, and spring break seems like just the right time.
In other exciting news, it really is spring in 'Bama.  This means my herb garden is coming back and we'll have more experiments with colors from my dyer's garden starting in a few months.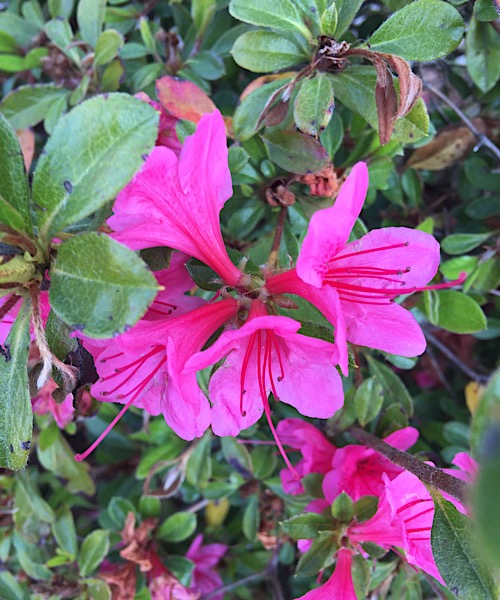 Apparently, I'm not the only one who is happy about spring.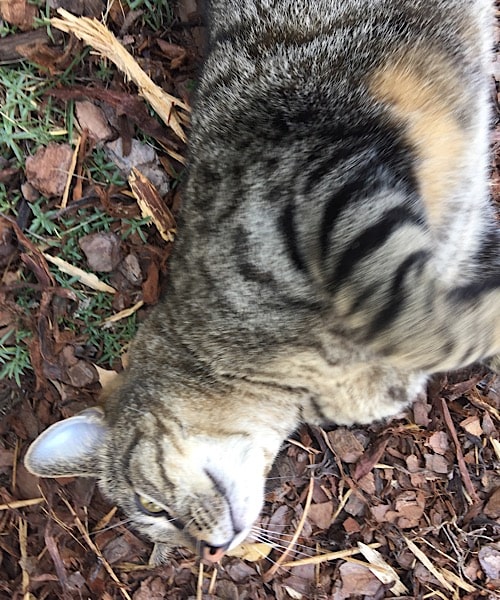 Many of you know that after 7.5 fabulous years, I've left my job in public service.  I'm taking a few months off before I start my new job and having a wonderful time continuing my commitment to some causes in my community like mentoring youth, fighting domestic violence, and developing community resources to fight addiction.  And I'm enjoying my new found time to knit in longer stretches than 5 minutes here and ten minutes there.  It's amazing what one can accomplish with an hour to knit and sip a cup of tea!  Although my community work has kept me from putting all the bells and whistles I want to include in place on the website, we have opened shop on Etsy.  I've been slowly adding skeins here and there, and there is now yarn in all weights, roving, even a few sweater quantities in the shop.  Please stop by for a look.  You can join us in the Elliebelly Adventurous April Knit Along using any yarn of your choice, but this year, for the first year in a long time, you can knit with Elliebelly yarn, so I hope you will drop by for a look.
FInally, I want to just note that despite our busy lives and all the stress that they can impose on us sometimes, it's important to take time to enjoy life's little moments.  I had one of those when I dropped by my local bakery for coffee this morning, and saw that the cookie bakers had made quite a morning of it.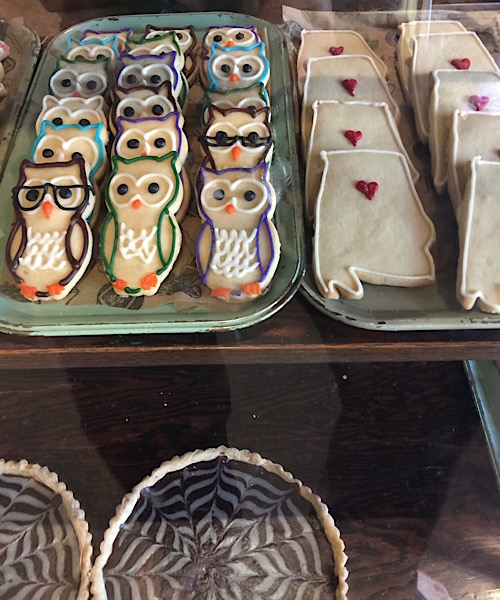 I hope you'll find something to bring joy and color to your day, too!