Yesterday, my knitting took a rapid change in direction when I took a few minutes to cast on my Maya Shawl for the KAL.  The yarn is Elliebelly's Silk Basilisk and it's one of those lovely yarns with the perfect amount of silk in it to make knitting a joy.  I couldn't put it down once I started and have used up almost the entire first ball of yarn.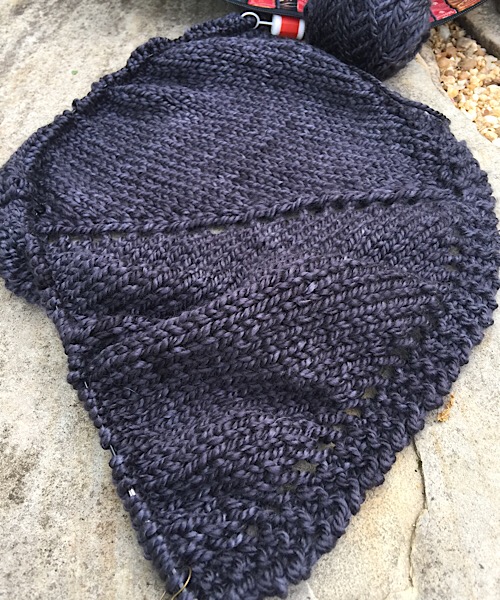 The KAL project I had been focusing on was my Ceramic Flowers Cowl (also in a part silk yarn, Pussy Willow.  Sensing a theme here?)  I'm in love with this project too.  It's going to be a fight to see who gets the most attention over the weekend!  If you haven't joined us yet, there's still plenty of time to get involved in the Elliebelly Annual Adventurous April Knit Along, so please check out the threads and jump right in. Fun and prizes.  You won't be sorry!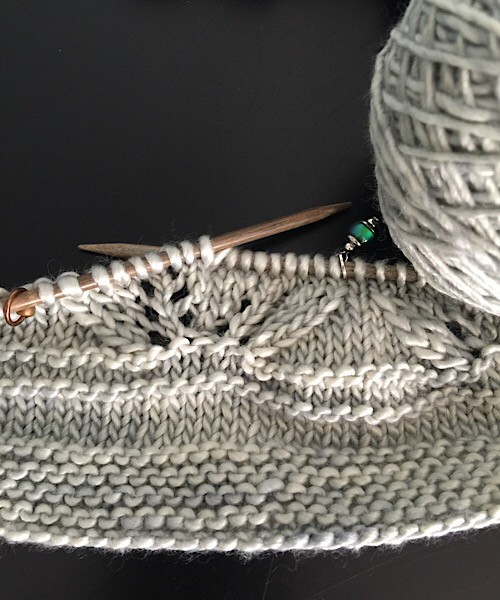 I'm continuing to try and add new yarn to the shop every day.  I photo each batch as I list it so that you always know what the yarn you're buying is going to look like.  Although I'm not doing custom orders, feel free to contact me if there's a particular yarn or colorway you'd like to see in the shop and I'll try to include it in my dyeing rotation.  There are a lot of new treats in the shop this week, like Nomad in Smitten 120, my new Yak/Silk/Merino base and Vintage Silver on Pussy Willow. If you want to join the KAL but are tight on time, pick up a single skein of Talia Bulky Merino and join us in knitting the Mirren Hat.  Mirren is getting rave reviews from everyone who knits it and Talia, and the other Elliebelly bulky yarns, are a perfect match for this pattern.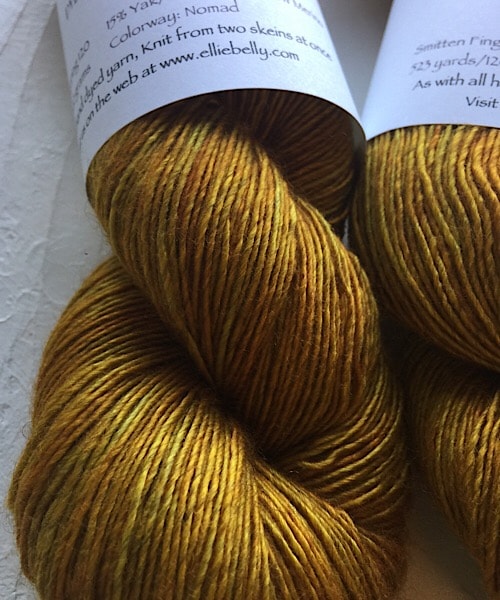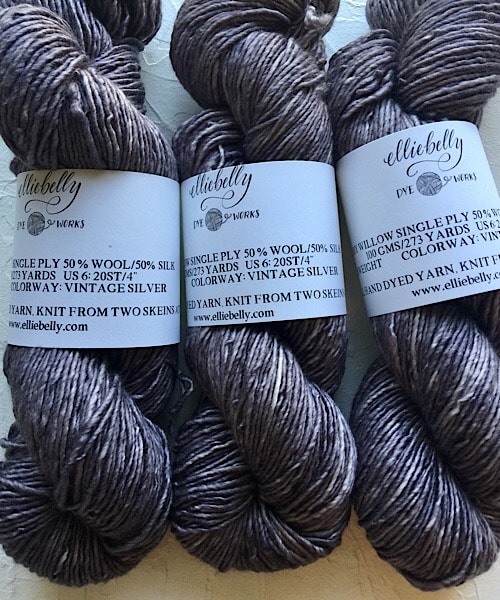 Finally, a few shots from my garden this morning.  Japanese Iris, Catnip, and some Cilantro that has gone to seed.  If my garden is any guide, and it's usually a pretty good one, there will be lots of delicate blue-purples and pale lavender shades in my dye pots this week.  Something to look forward to!  Happy end of Passover, early Easter, and happy weekend and knitting to everyone!