The annual Elliebelly Knit Along has started, and although I haven't had the chance to make a lot of progress yet, two of my projects are off to a slow but steady start.
First up, my Ceramic Flowers Cowl.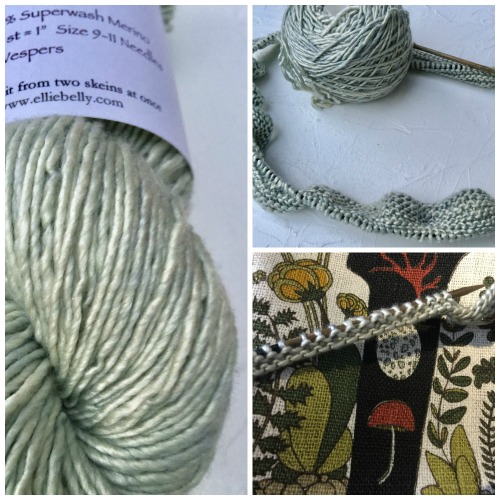 This is Vespers on Pussy Willow, such a pale, whisper of a yarn.  I can't get over how perfectly it matches the project bag, so sorry to keep showing that off, but if I could, I would design a room around that fabric/color combo.  This project is going to be slow going as it's 200+ stitches knit in the round.  I'm still on the garter stitch border, but hope the pace will pick up once I hit the lace patterning.  Until then, I'm enjoying the silky feel of this yarn and, did I mention, the color.
I've also cast on for Mirren, a bulky cabled hat.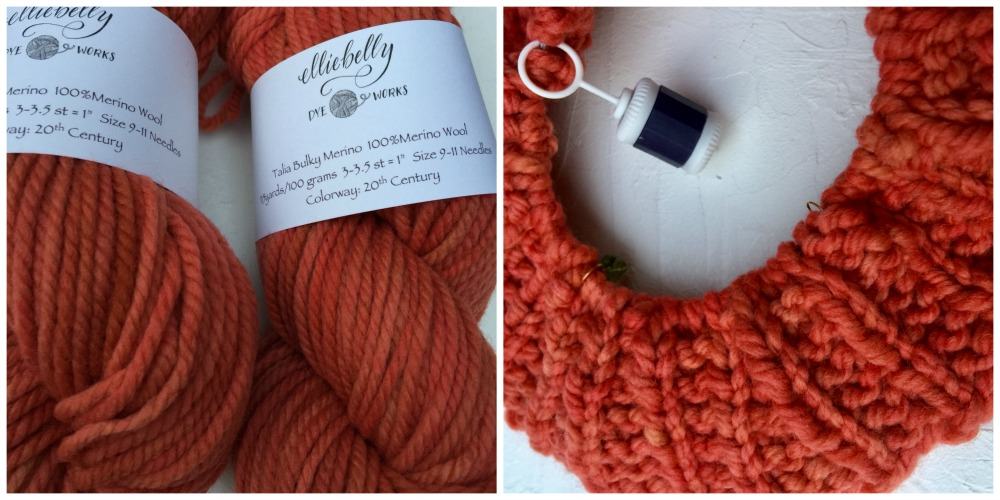 I always say I'm not an orange person, until, suddenly, I see a skein in the 20th Century colorway, and fall in love all over again.  This is my kind of orange — not too Halloween, but definitely cheerful on a snowy day.  And subtle.  I love the variations in tone the layers of different orange undertones bring out in the final yarn. I love the pattern too — it's well written and uses an innovative combination of a Twisted German and Traditional Long Tail  cast ons.  Love that I was forced to up my game and learn a new skill!
If you haven't already joined the KAL, you're welcome to do so at any time.  We're located on the Elliebelly Ravelry Group and, of course, PRIZES!  I've just awarded the first set for successful cast ons.  Two participants will be receiving Elliebelly Tapas sets — 5 coordinating 20 gram skeins.  As if you need a reason to knit, come join us as we knit our way through April and give away a little yarn to boot.