It's been a while since I shared any dyeing with you, so I thought that for today's post, I would share a quick picture of some of the recent dyeing I've done.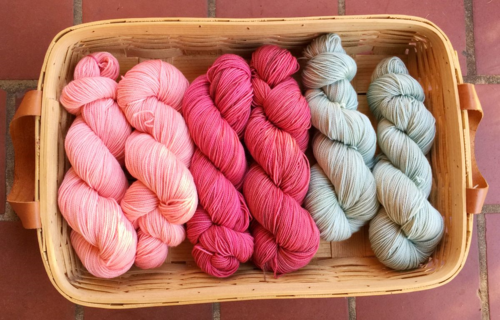 I've been working with a sock yarn blend that is 80% superwash merino, 10% cashmere, and 10% nylon.  It has a very tight twist and is a lovely yarn.  I'm planning on using it for shawls, not socks, but it would be lovely for either.
In the back of my mind I'm thinking that this is the year I will start knitting for the holidays early.  I'll make lovely things for the people I cherish.  There will be no last minute scarves or mitts this year.
We'll see.