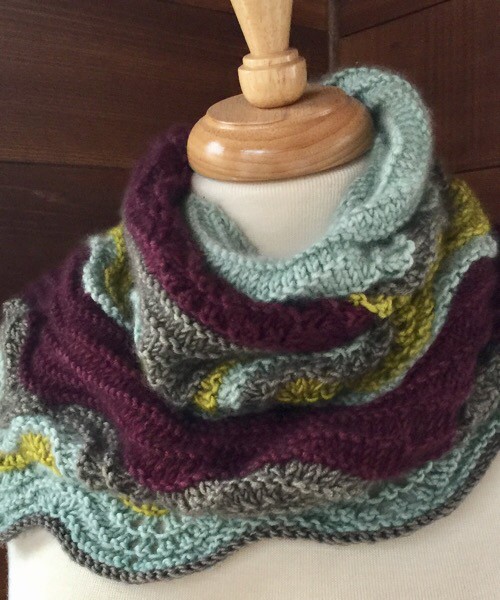 The Grannie Annie shawl has a lot of old-fashioned virtues to recommend it. It is based on a feather and fan lace pattern and is a traditional crescent shape. But it is definitely not a shawl your granny would have knit, although I feel quite certain she would have loved it had she had the opportunity to.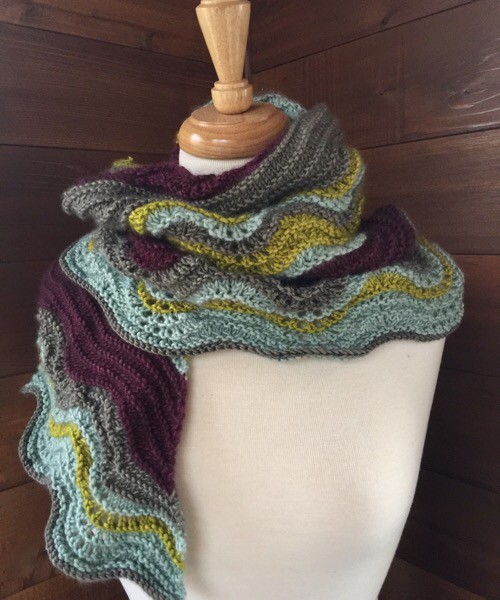 The fabulous color play and scalloped shape! And it's absolutely a piece of fluff, knit in Plucky's amazing Cashmere aran, "Cachet" yarn.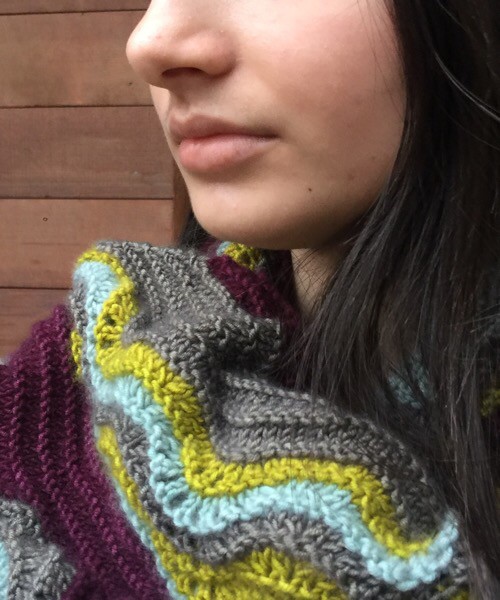 In a last little bit of serendipity, I ran short on the pale blue yarn and did the bind off in the gray colorway. This little finishing touch really makes the shawl for me, framing the colors and giving it a bit of stability it wouldn't have had otherwise.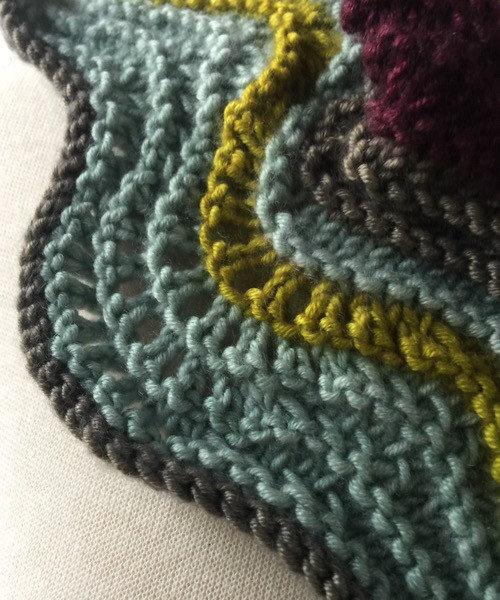 I'm thrilled with this shawl and can't wait to give it the gentle steam blocking it needs to open up the lace so I can wear it.