I've been meaning to get started on this project for some time now, and finally picked up the yarn to cast on over the weekend.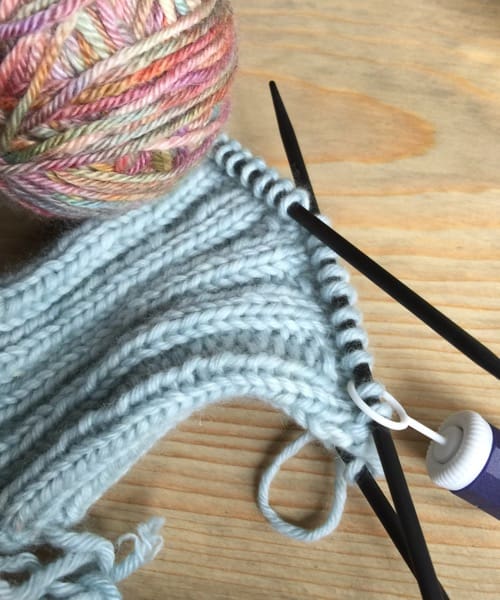 This is Tin Can Knits Paddle Fingerless Mitts.  The yarn is Elliebelly Coventry Cashmere.  After going back and forth over what color to stripe it with, I decided to use some Melted Crayon, also in Coventry, but a lighter weight, that came out much more muted than this colorway typically does (it's a cashmere thing).  This is the second time I've knit Paddle, and it's a well-written, straightforward knit, perfect for the whiny knitter who is in bed with the flu.  It's just right for knitting and napping.  So I did.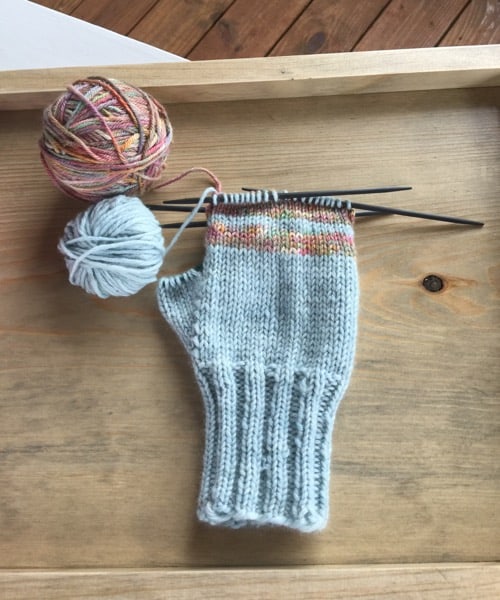 The ribbing looks a little bit wonky – I'm not sure what caused that, but I'm hopeful a nice, gentle steam block will do the trick.  Here's a closer look at the pretty stripe.  I've been a fan of mixing my Paint Brush and other variegated colorways with solids ever since knitting this quirky little hat for one of my kids, almost a decade ago.  Admittedly, the look is a lot more elegant here, because, cashmere. As pretty as the solids are alone (and the multicolored yarns alone as well), there's something lovely and fun about mixing them up.  I think the hat I knit last earlier this month inspired me to variegated stripe again with these mitts.  Hope you've got something in your stash to inspire you to try it!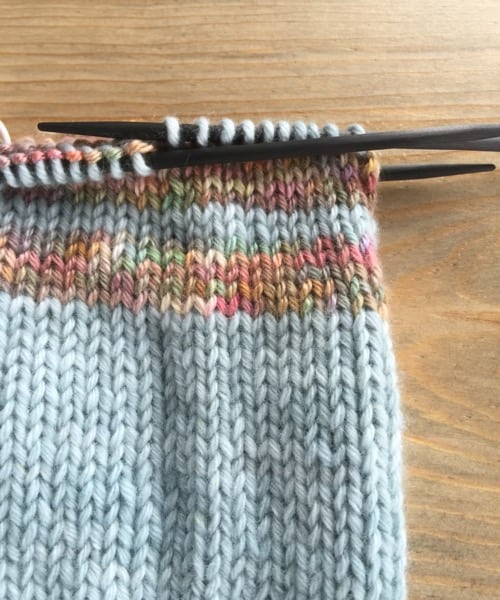 P.S.: I've added a bit of this yarn on Etsy in case you'd like to knit your own pair.  I'll even add in some yarn for stripes if you would like!