As we head into the Adventurous April Knit Along (starting April 1, of course), I'm trying to insure there is plenty of Elliebelly Yarn in the Etsy Shop for you to choose from.  I'm adding a little bit every day, so make sure you keep checking in.  Today's addition is BFL Constant.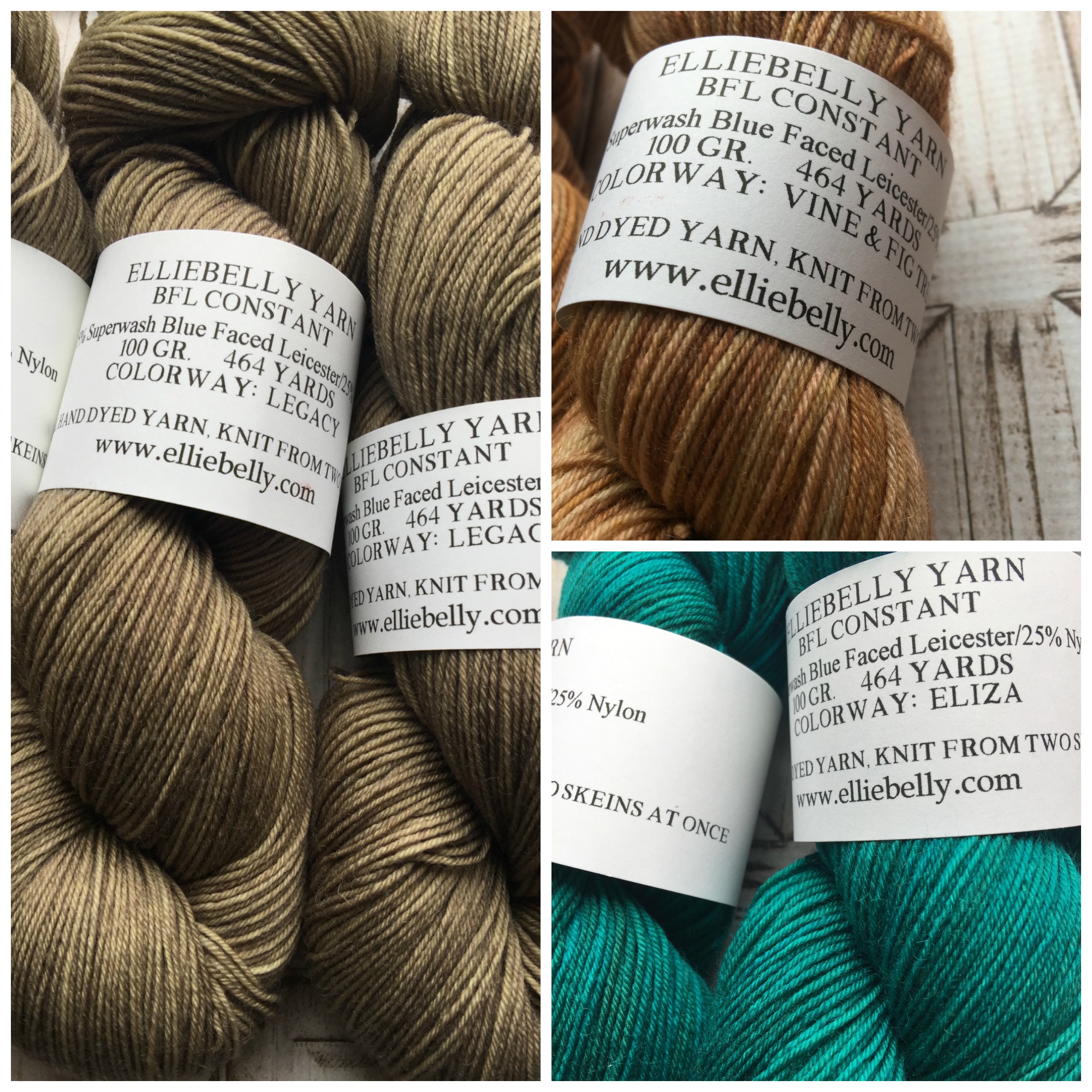 You can tell from the colorways that there was a little Hamilton thing going on in the studio when BFL Constant hit the dyepots!  I love these colors, separately and together.
BFL Constant is perfect for everything from socks to accessories to sweaters.  It's soft but it holds its shape.  You can get an idea of how well it performs by looking at projects knit with this yarn on Ravelry.  I especially love the tri-colored socks.
It's also perfect for patterns that require detail, like these Roses for Marjorie socks.
BFL Constant is a great choice for the sock knitting category in this year's Adventurous April KAL.  You can also use it alone or combine it with other fingering weight bases for the Find Your Fade of your dreams — another of our KAL choices.  I hope you'll knit with us this year.  If you're going to use Elliebelly, please purchase your yarn in our shop by next Thursday morning to insure delivery in time to cast on.