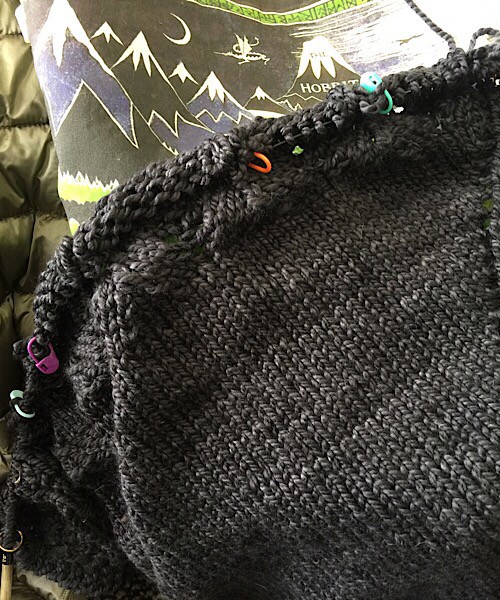 I'm back to knitting and flying. Happy to have my Maya Shawl along with me for a turbulence-laden first leg of my trip today. Fortunately, I was on one of the engrossing lace bits and barely noticed it.
Hopefully, I'll finish up with Maya on this trip and move back to Ceramic Flowers, which has been languishing since I cast on Maya. I've not lost any enthusiasm for it, in fact, these are two patterns I'm really enjoying, as well as looking forward to wearing.
A strange thing about Maya. I'm knitting it from Elliebelly Basilisk, which is a bulky silk/Merino blend. I've got a fisherman's rib scarf knit from it that I wear constantly. You would expect this yarn to be heavy, but it's light and wonderfully drapey. I wish sharing Maya with a friend at out Easter brunch and we decided the fabric was perfect for a lightweight summer sweater. I'm going to plan a project, looking for summer sweater knit from Aran tape linen yarns. I think it will be a perfect substitution.