It has been a bumper week for new patterns on Ravelry.  Is it just me?  Surely I'm not the only one who wants to knit them all?  Literally, all.
I thought I would share a few of my recent favorites, in case anyone else is in a knitting slump and looking for ideas to kick start some mojo.
© Ann Myhre
First up, this adorable child's sweater.  It's written up to a size 9, but could easily be knit in a larger size if you don't mind a bit of mathfu.  And, there are plenty of Elliebelly fingering weight yarns in stock, that could give you a look similar to the one pictured here.  Or, you can create your own color patterning (and don't hesitate to use different fingering weights base yarns, they'll look great together). You could also knit a sport, dk, or worsted weight version and use your gauge to get the right fit.  It's as cute as can be and easy to customize.  As nice as it looks in the child's size, I can't help but imagine a worsted weight version for my daughter, who is headed up to college in New England.
© Bonnie Sennott
Bonnie Sennott's fingering weight Spindler Mitts are a quick project, but very functional.  They look like the perfect gift! And they'd be amazing in Elliebelly's new yak/silk blend, Smitten, pictured here in Grinch, but available in a number of different colorways.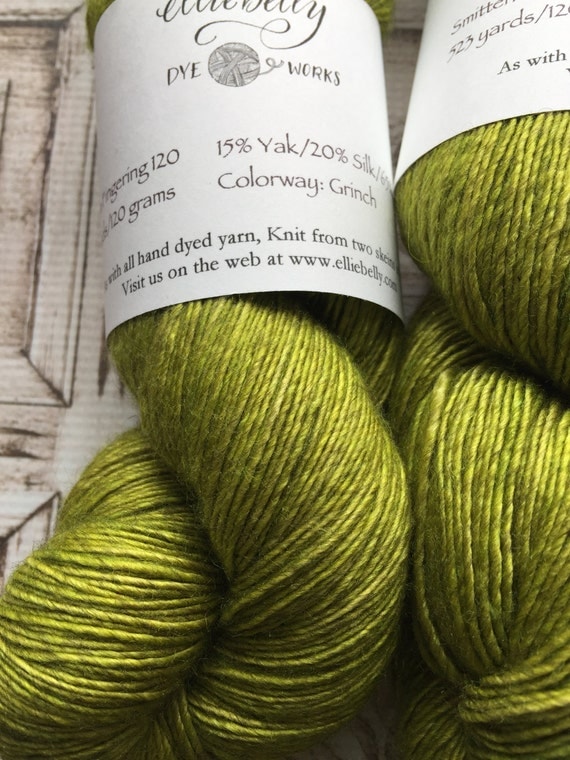 Sackville is a new worsted weight shawl.  It's lovely, but normally, I might think twice before taking on a worsted weight shawl for summer.  However, I've spent the last couple of weeks knitting one from Basilisk, my bulky-weight silk/merino blend, and the silk content makes it light and airy.  Perfect for summer nights.
© Laura Chau
Sackville would be amazing in Elliebelly Pussy Willow, a worsted weight, lofty, silk/merino blend.  It's available in very limited quantities, but there's enough in stock for a blossom pink, vintage silver, or supernatural blue (pictured below) version.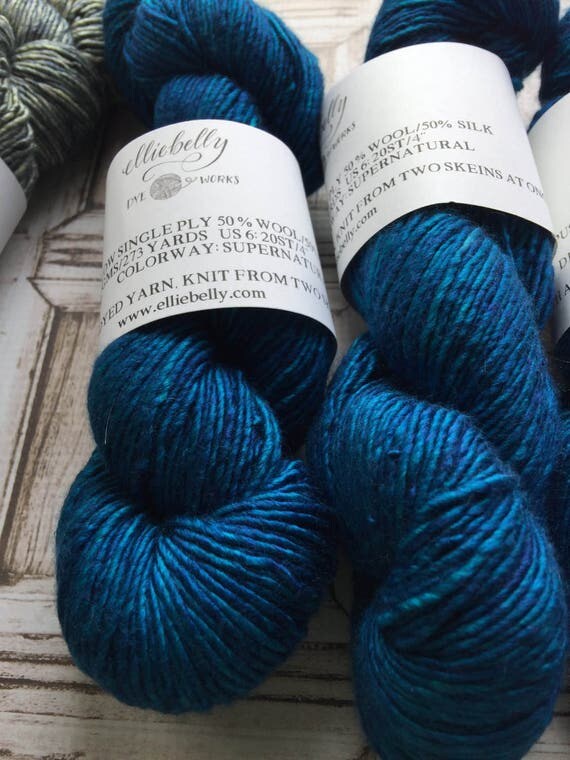 I like to do some of my gift knitting during the spring and summer, and this bulky cowl is the perfect quick project.  It will be on and off your needles, and ready for gifting, before you know it.
© Pickles
This cowl would be fabulous in any of our Elliebelly bulky weight yarns, but I would particularly love to see a variegated version, like Feeling Frisky.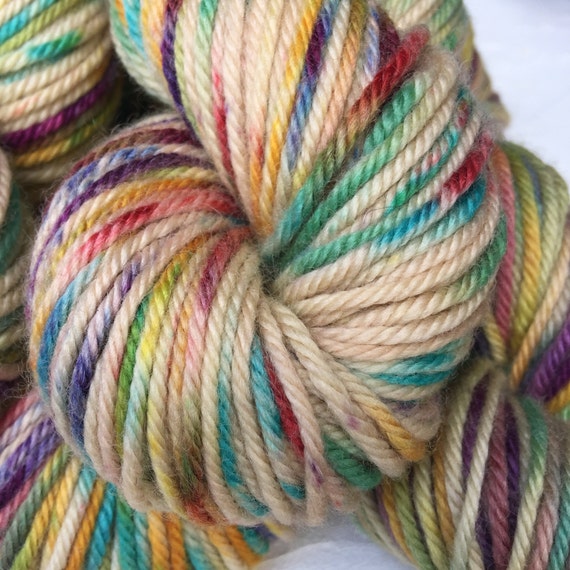 Finally, Ambah O'Brien, whose shawl patterns are among my favorites, has killed it again with Bambara.  It's four different colors of fingering yarn.  I love the option to use solids or to mix in some speckled or variegated yarns.  Contemplating a lightweight silk version for summer. Elliebelly's Angel Fingering in Dido would be the perfect yarn to start with.
© ambah obrien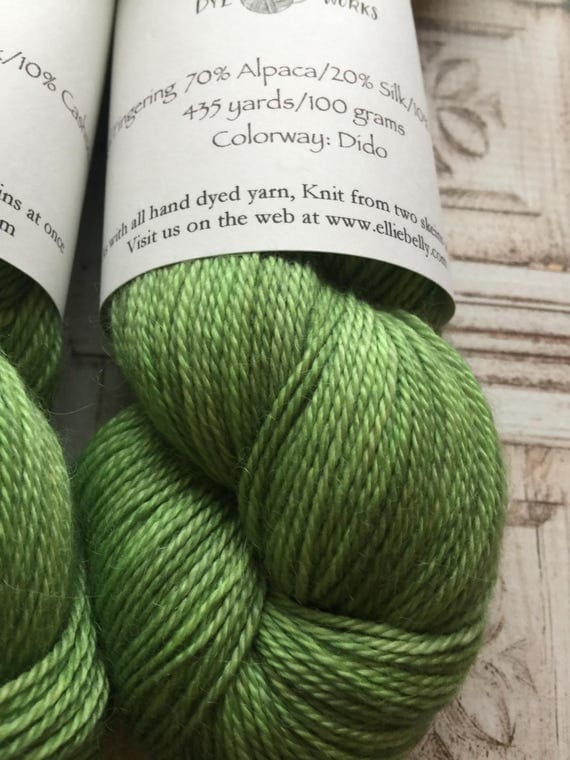 I hope you'll find something you can't wait to knit in this new crop of patterns.  As much as I love the feeling of finishing a project, somehow, there is nothing quite as wondering as planning, plotting (swatching!) and casting on something new.  It's time to pick a few new favorites and gear up for spring knitting!