I've been doing absolutely everything other than knitting and dyeing yarn for the last month. Family, friends, travel and even beginning to settle at my new teaching job for the fall. Also, in a really bizarre this-can't-be-happening sort of moment, there was a sudden interest in information about the kind of work I did in my former job as a federal prosecutor and I spent some time commenting on TV news. It was fun and interesting, and I have new respect for the people who bring us the news every day! Definitely not planning on quitting my day job.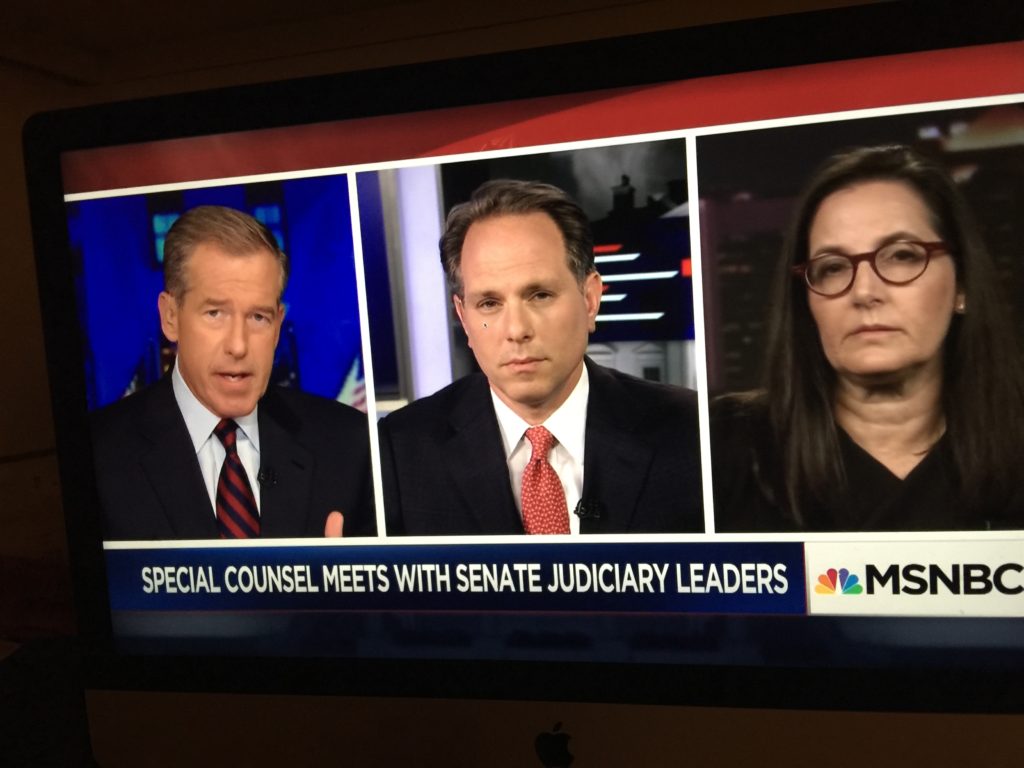 As an added plus, I found a lot of knitters who read the news on Twitter, so it's all good.  This week, I'm back to knitting.  Actually, unknitting. First, there was this sweater, my Rhea, in my beloved Plucky Groovy in Highlander.  I was about a third done with the sweater when I realized I really wasn't happy with my knitting.  There were some errors in the lace panels and because the yarn is slightly felted, it was almost impossible to drop 15 or 20 rows back and fix them.  I tried it for the first few mistakes, but finally hit one I really couldn't fix, so I ended up ripping the whole thing out.  I love this sweater and want it to be perfect.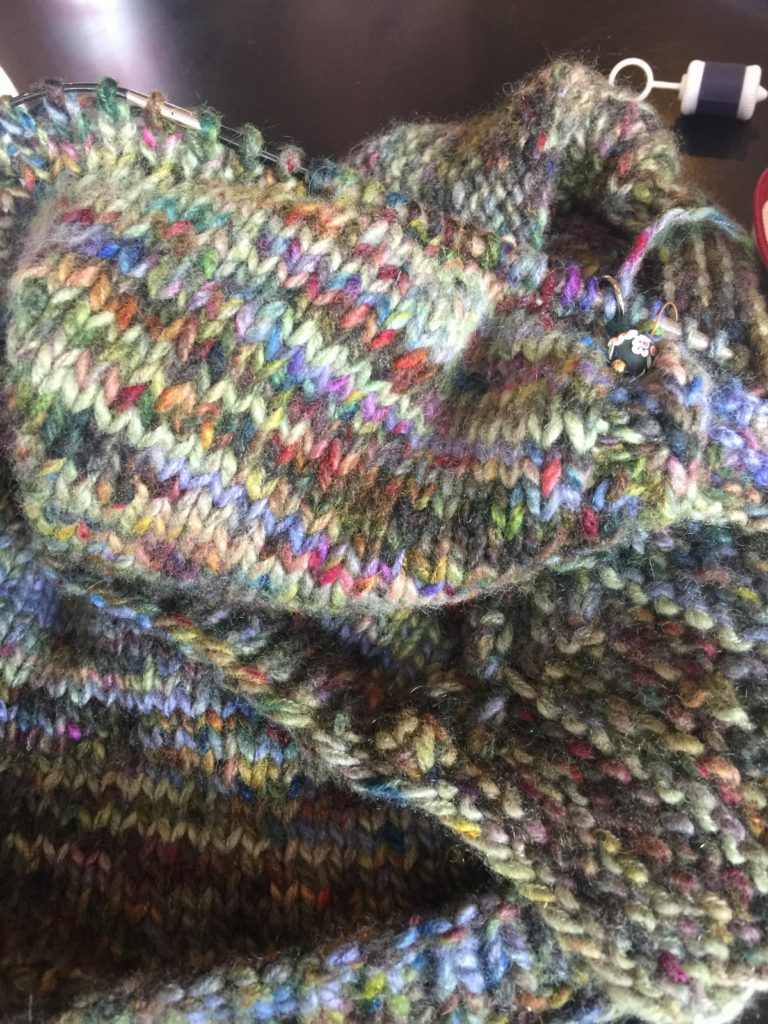 Once you rip out one project, you may as well go for broke, so I also pulled out two pairs of socks in progress that had been lingering, one because the yarn was a bad match with the pattern and the other something that hadn't held my interest.  I think I'll repurpose both skeins and need some of the Janina Kallio one-skein shawls in my queue.
This week, more knitting, and, moving into my new office.  I took the important things in on the first run – favorite books and a knitting project (that's my Drachenfels, that had been languishing until I picked it up last week). Looking forward to getting back into my knitting groove this week. It's about time!