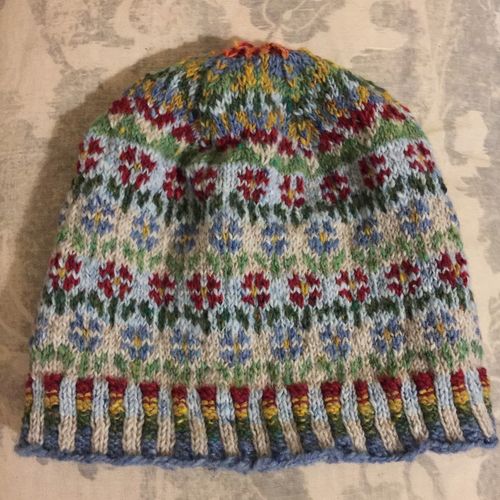 And just like that!  I have a fair isle hat. 
Peerie Flooers is one of this most enjoyable projects I've ever knit. I'm delighted with the finished hat, which is like a little piece of art.  It fits perfectly and it's beautiful!
I've spent the evening stashing up for stranded knitting.  Because there is no pointing fighting it when you catch a fever like this!  I'm planning a Northport Hat, but also eyeing all of the Rowan 58 Sweaters.