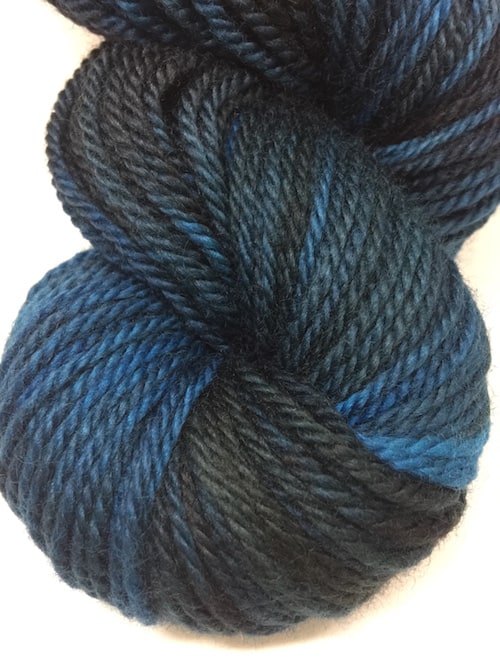 I am very, exceptionally, head-over-heels in love with this yarn.  It would take a lot of adjectives to tell you just how much.  This is "Sorbonne," one of the new Elliebelly colorways, and it pretty much takes my breath away on aran weight Blue Faced Leicester.  The only question I have about it is, what does it want to become?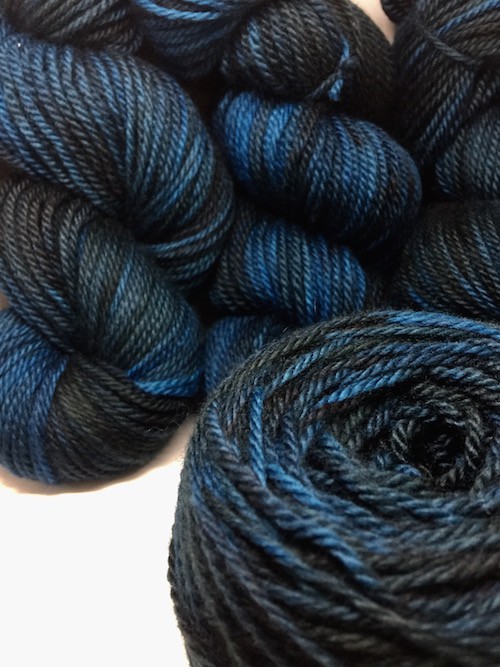 I think I've narrowed it down to two possibilities, both cowls.  One is Present, a simple free pattern on Ravelry.  It has been in my queue for a very long time, and I think the simple stitch pattern would work nicely with these skeins.
© Koanizee
The other is a pattern that was released in December 2016, Point of Origin.  It involves Brioche, which I've not tried, but want to.  Julie Hart is a pattern designer I had not known about before seeing this pattern, but I'm newly in love with all of her designs.  And, she includes fabulous directions for trying out Brioche.
© Julie Hart
The bottom line is, I may need to knit one of each because I'm having difficulty deciding between the patterns.  I think I'll warm up on Present to double check my gauge — BFL Aran is an old friend of mine, so I don't usually swatch with it — and then try to conquer Brioche at long last.  What would you knit with this yarn?  You may get the chance, as I'm planning on adding a few skeins to my store tomorrow.
On the store front, and I'll try to avoid TMI, the website is still a work in progress.  There was a bug — a bad one that locked us out of the control panel for several days.  It's been resolved, but there are still a lot of design issues to work through.  I plan on dealing with that challenge head on and as quickly as possible.  While that work continues, you can find Elliebelly yarn for sale in my Etsy Shop.  I hope you'll drop by for a look.  There is some yarn and roving in the shop, and I'm adding to it a few times a day.  I appreciate all of the early support and your kind words!  It's great to be dipping my toes in the water again, but I'm really looking forward to the real opening when the new website is ready.