Finished hat for my friend who is marching in the women's march later this month, fittingly modeled along with a cat.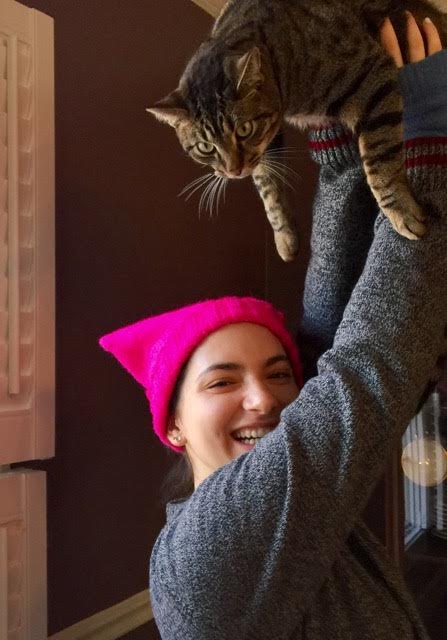 If you are interested in learning more about the march or wondering why hundreds of thousands of knitters would knit pattern with such a seemingly offensive name (it's been a major topic of conversation at my dinner table the last couple of weeks), there is information about why every knitter you know seems to be knitting a Pussy Hat or two, here.  It's refreshing seeing people find ways to express their views in a respectful, impactful manner.  I know that the community of knitters will continue to find methods, like this, of engaging in civil discourse and help move us all forward.  I was honored to knit this hat for a friend who will be participating.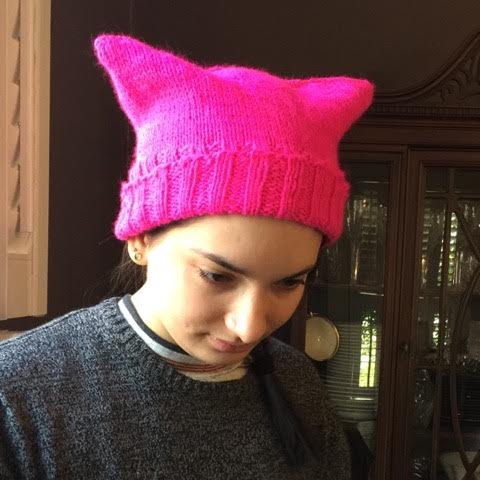 I love this hat in Elliebelly's aran weigh Blue Faced Leicester.  The only question is whether it needs some embroidery to emphasize the cat ears, but it's such a spectacular color that I think I'll leave it as is.